HURRICANE IAN UPDATE: The Saint Stephen's campus will be closed, and all after-school and extracurricular programs will be canceled beginning Tuesday, Sept. 27 through Friday, Sept. 30. Classes will resume on Monday, Oct. 3.
Featured Event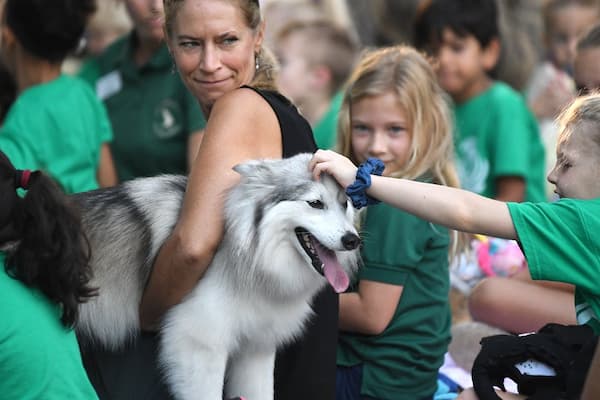 BLESSING OF THE ANIMALS - Temporarily Postponed

When: Friday, Sept. 30, 8 a.m.
Where: Lower School Playground
What: Lower School students are encouraged to bring their pets, a stuffed animal, or a photo of a pet to campus for our annual celebration of the Feast of St. Francis, led by SSES Chaplain Rev. Cory Rigney.

Our Graduates are Attending These Great Colleges and Universities
Get to know Peter Kraft, who has officially been announced as the sixth Head of School at SSES, starting July 1, 2023
>> READ MORE

During the COVID-19 pandemic, re-opening for in-person instruction under strict health and safety protocols was a unique challenge handled admirably by our faculty.
>> READ MORE (PDF)

Capstone projects are more than intense research; they help students learn about themselves.
>> READ MORE (PDF)

Students can explore their passions in robotics, engineering, coding, and more through our computer science and engineering curriculum.
>> READ MORE (PDF)




Grad Hannah Sage reached the final round of the Jeopardy collegiate tournament in 2018.
>> READ MORE (PDF)

Our Global Initiative started with a visit to a school in Tanzania in 2007 and continues to grow.
>> READ MORE (PDF)

Saint Stephen's boasts an impressive number of graduates who hold PhDs, with still more currently in pursuit of this laudable achievement
>> READ MORE (PDF)

When we say that Saint Stephen's provides a "world-class" education, what does that mean and how do we define it on our campus?
>> READ MORE